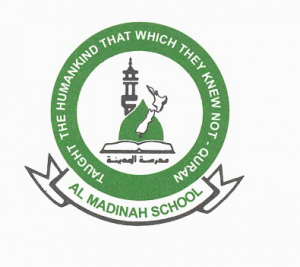 Newsletter 12 April, 2022

Dear Parents/Caregivers

Assalaamu Alaikum WRWB
STAFF VACANCY
Vacancy exists for a teacher who is qualified and experienced in teaching year 7 – 8 students.  However, beginning teachers will also be considered. Please apply in writing with your CV to the Principal via email: principal@al-madinah.school.nz.  Application closes 14 April 2022.
SECONDARY IFTAARI
Secondary boys had the iftaari on Monday 11 April and the secondary girls will be having it on Wednesday 13th April 2022 in the school Hall.
UPDATE CONTACT DETAILS
Please update your contact details and email address if it has changed recently.
REPORT
Term 1 reports will be emailed and also published on edge parent portal by Thursday 14th April.  Please login to parent portal.
Logging into the Caregiver portal
Instructions on how to log into the Caregiver portal for the first time.
The Caregiver, or Parent, Portal gives Caregivers immediate access to all their child's/children's data in Edge. This includes, but is not limited to:
Attendance, NCEA Credits, Timetable, Reports, School Payments
Go to https://parent.musac.school.nz/. Enter the same email address that you have provided to school and click on Forgot Password. An email will then be sent to