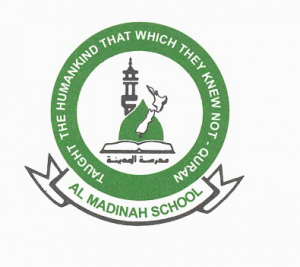 Newsletter 30 March, 2022

Dear Parents/Caregivers

Assalaamu Alaikum WRWB
REVIEW OF TERM 1 SCHOOL HOLIDAYS
Our application to Ministry for the above has been declined.   This is because a much longer consultation time is needed by the Ministry to allow proper consultation with other stakeholders.
Therefore, everything remains as status quo. Term 1 ends on Thursday 14 April 2022 and Term 2 starts on Monday 2 May 2022.
CELEBRATION OF QURAN HIFZ COMPLETION
Masha Allah to Zainab Baig Fatima and Muhammad Mirza Baig (Brother & Sister) who are now hafiz and hafiza of Quran.  To celebrate this great achievement the school has organised an hour for the recognition of their achievement.  It starts from 1.30pm with Zuhr Salaat and finishes by or before 2.30pm.  If you would like to attend, please RSVP to Principal by texting on 021675994 or email to:
principal@al-madinah.school.nz.
Wassalaam
Asin Ali
Principal
Al-Madinah School