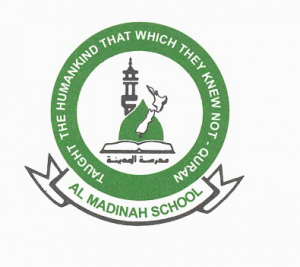 Newsletter 10 May, 2022

Dear Parents/Caregivers

Assalaamu Alaikum WRWB
ISLAMIC WEEK
This is Islamic Week. Students are taking part in several activities during the week including Mufti and shared lunch on Friday.
FRUITS IN SCHOOL PROGRAM
Fruits in school has restarted from Monday,09 May 2022.
KICKSTART BREAKFAST PROGRAM
This has restarted from Monday, 09 May 2022. You can encourage your child /children to have breakfast in school.
SOCCER TRAINING
Soccer training for both Junior and Senior teams start from tomorrow for winter league 2022.  We invite parents to help in coaching or managing teams if they wish. They can contact Ustad Intaz Shah on 0212152903. This year we will have two outside coaches helping the school teams.
NCEA TEACHER ONLY DAY(TOD)
School will be closed for all students (Years 1-13) on Wednesday 18 May 2022. Only year 11B students to come to school to attend Health and Safety Course.
LIFE EDUCATION
Life Education lessons will run in school from 23 May to 3 June (Week 4 and 5). Life Education is a charity that works in schools to educate and inspire children and young people to make positive choices. They provide programmes focused on health and wellbeing, delivered through interactive learning experiences in schools.  The cost of the session will be $7.00 for Years 1-6 and $9.00 for Years 7-8. Please send the money to the class teacher by Friday 20th May.
HEALTH & SAFETY COURSE
Year 11 girls will be doing a Health & Safety Course on 10th and 11th May at the school.
AUSTRALIAN BIG SCIENCE COMPETITION
Years 8 – 11 students will be participating in the Science Competition this week.
SECONDARY GIRL'S CAMP 2022
When: Monday 16th May- Tuesday 17th May for two days and one night.
Time: Students will depart from school at 8am on Monday and arrive back at school at 5.30pm on Tuesday.
Where: Sir Peter Blake Marine Education and Recreation Centre, 1045 Beach Rd, Long Bay, Auckland
Cost : $100 per student.
<